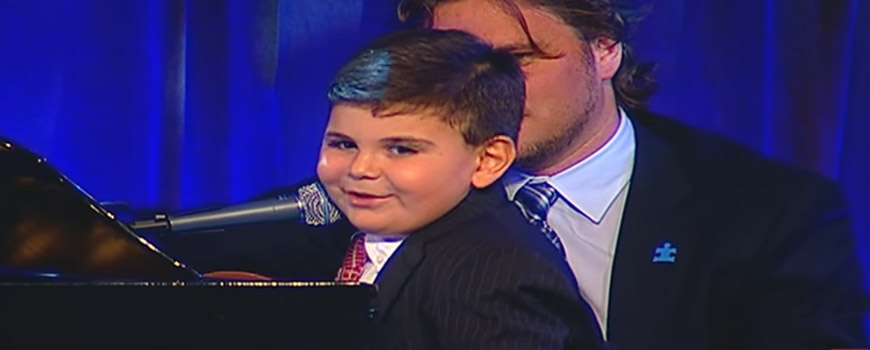 10 year old Ethan Walmark with Autism plays piano
Ten year old Ethan Walmark was diagnosed with autism when he was two years ago and turns to music for therapy. The young child has learned to play a variety of pop hits, including Billy Joel's "Piano Man" and The Beatles' "I Will" and "Let It Be." Ethan has even performed to a large audience of 15,000 at an Autism Speaks Walk.
Chris Robison, a musician and instructor who has been working with Ethan, praises his student for his remarkable skills.
"It just blew my mind," Robison tells the Westport Patch about Ethan's skills on "Let It Be." "I never met any musician who can get all the chords like that. Here comes a kid with another label – autistic – and I never felt that way when I hit him with the music. Labels are convenient but certainly don't tell the whole story. To me, he's my regular playing buddy."
Watch Ethan's inspirational and stunning performance of Billy Joel's "Piano Man," which has racked up more than one and a half million views on YouTube.