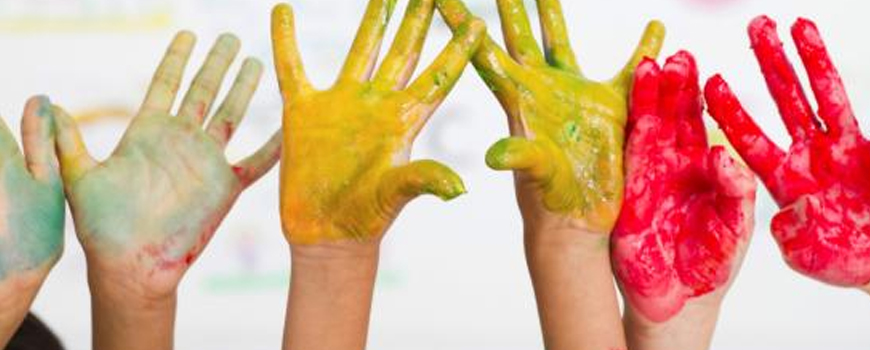 11 Facts About Arts in Education
Here are 11 facts about why arts education is important in schools around the world.
1. Students who study art are 4 times more likely to be recognized for academic achievement and 3 times more likely to be awarded for school attendance.
2. Arts and music education programs are mandatory in countries that rank consistently among the highest for math and science test scores, like Japan, Hungary, and the Netherlands.
3. Music programs are constantly in danger of being cut from shrinking school budgets even though they're proven to improve academics. Show educators how important arts are in your community. Sign up for Music March Out.
4. The No Child Left Behind Act clearly mandates The Arts (music, art, foreign language, etc.) as a core academic subject.
5. One study group showed that 3rd, 4th, and 5th grade students who were taught a foreign language every day in school outperformed the students who were not exposed to a foreign language on their Basic Skills Test.
Tackle a campaign to make the world suck less.
6. Federal funding for the arts and humanities rolls in around $250 million a year, while the National Science Foundation is funded around the $5 billion mark.
7. Researchers find that sustained learning in music and theater correlates strongly with higher achievement in both math and reading.
8. In a study of a high-poverty schools in Chicago, the schools that were participating in the Chicago Arts Partnerships in Education (CAPE) made huge strides in closing the gap between high- and low-income students' academic achievement.
9. Multiple studies have concluded that curricular and extracurricular art studies and activities help keep high-risk dropout students stay in school.
10. New brain research shows that not only does music improve skills in math and reading, but it promotes creativity, social development, personality adjustment, and self-worth.
11. Research suggests that studying a second language is essential to the learning process, creative inquiry and critical thinking. Foreign language studies have proven to increase problem-solving skills and overall cognitive development.
Source: DoSomething.org