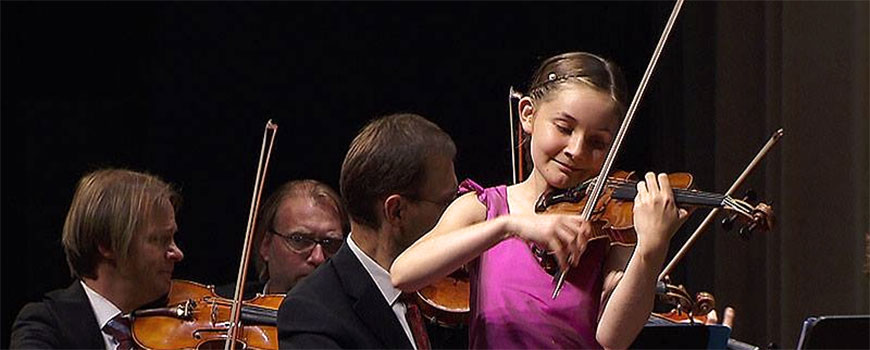 12-year-old composes concertos
She could recognize notes on the piano at age two
Twelve-year-old Alma Deutscher has accomplished a lot in her young life. The young British musician is not only a virtuoso on piano and violin, but also at composing concertos. Concertos are musical compositions that are usually in three parts that features one or more principal instruments. She created her first piano sonata at age six with her first major composition, an opera, at age seven. She's written several pieces since, stating the melodies just come to her.
"When I was four, I just had these melodies and ideas in my head, and I would play them down at the piano," she tells CBS News. "And, sometimes my parents would think that I was just remembering music that I had already had before, but I said, 'No, no. These are my melodies that I had composed.'"
Many claim Deutscher is the new Mozart. Her father says "she could name the notes on a piano by the age of two." She has more than 4.6 million views and 32,000 subscribers on her YouTube channel that features the young prodigy performing a variety of concert pieces.
"I don't really know [where this comes from], but it's really very normal to me to go around, walk around and having melodies popping into my head," she states. "It's the most normal thing in the world. For me, it's strange to walk around and not having melodies popping into my head."
Deutscher has performed her violin and piano concertos with the Vienna Chamber Orchestra in Vienna, Austria. Writing all the notes for each instrument, the young musician works with associate guest conductor Joji Hattori to be sure the pieces sound just as she hears them. Watch below.