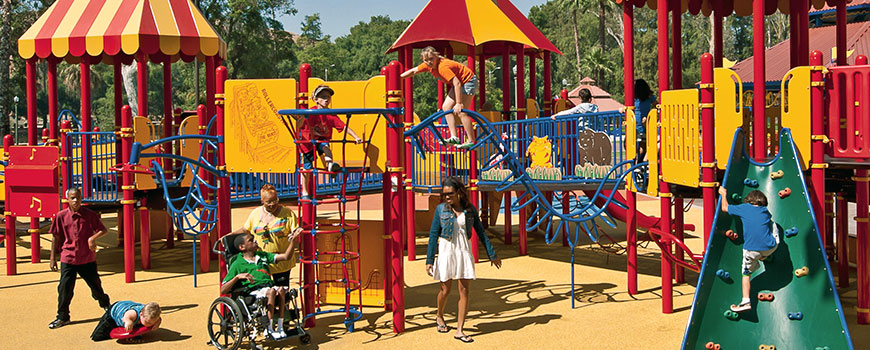 5 Key Benefits of Sensory Play
Kurdish
5 سوودى سەرەکیی یارى هەستى  (اللعب الحسي)
ماڵپەرى PBS  یارى هەستى  (اللعب الحسي) پێناسە دەكات وەک هەر چاڵاكیەك كە هانى هەستەکانى منداڵت دەدات, ئەوانیش دەست لێدان، بۆنکردن، تامکردن، بينين و بیستن. چاڵاكيى هەستى و خشتەکانى هەستى کردارى دۆزینەوە ئاسان دەکەن و بەشێوەيەكى سرووشتى هانى منداڵان دەدەن لەسەر بەكارهێنانى كردارى زانستى لە كاتى يارى کردن، داهێنان و لێکۆلینەوە و دۆزینەوە. بەسەر بردنى كات لە هاندانى هەستيان, هاوکارى منداڵان دەکات بۆ گەشەپێدانى زانینى و زمانەوانى وكۆمەڵايەتيی و سۆزدارى و جەستەيی و داهێنەرانە. لەخوارەوە پێنج ڕێگاى " پێكهاتەى ديمەنى سروشتیە " کە سوودى منداڵى ديارى كردووە لە چاڵاكيیەکانى هەستى.
بونیاتنانى متمانە بەخۆبوون و شارەزاییەکانى چارەسەرکردنى کێشە و گرفت.
یارى هەستى (اللعب الحسي) منداڵ سەرقاڵ دەکات و بەرەنگارییەکان پێشکەش دەکات. فێربوون بۆ دانان و دەستکەوتنى ئامانجەکان و سەرکەوتن بەسەر بەرەنگارییەکان لە رێگاى کارلێکردنیان و بونیاتنانى متمانە بەخۆبوون, دڵنیایی زیاد دەکات لە رەفتارکردن لەگەڵ بەرەنگارییەکانى داهاتوو.
زیادکردنى خۆکۆنترۆڵ کردن
چالاکیەکانى هاندانى هەستى یارمەتى منداڵان دەدات بۆ ئەوەى خۆيان ئارام بكەنەوە و فکرەكانيان ڕێك بخەن, کە هاوکاریان دەکات لە بەرێوەبردنى هەستەکانیان و وەڵامدانەوەکانى کۆمەڵایەتى.
بەرەو پێشبردنى داهێنان و خەیاڵ
یاریی هەستى دەتوانێ داهێنان هان بدات لە رێگاى بەشدارى پێکردنى منداڵ بە تەواوى و بەکارهێنانى گشت سەرچاوەکانیان.
گەشەسەندنى پەیوەندییەکان و متمانە
لە رێگاى بەش بەشکردنى رووبەرى یاریی هاوبەش, منداڵان فێردەبن چۆنیەتى گواستنەوە لە یارى سەربەخۆ بۆ کارلێکردن و بەشدارى کردن لەگەڵ ئەوانى تر, وە زیادکردنى شارەزاییەکانى پەیوەندى وتراو و جەستەیی.
جوڵان لەگەڵ بوێرى
چالاکیەکانى جەستەیی وەک بەسەر هەڵگەران و گەیشتن هانى منداڵان دەدات تا بە زۆر رێگا بجوڵێن سەرەراى تاقيكردنەوەى بەرهەڵستييان و پێشخستنى شارەزاییان لە هەماهەنگی و سەقامگیرى و پلاندانانى جووڵە.
 ئەوە بۆیە یاریگاکان گرنگن لە گەشەسەندنى گشت تواناکانى منداڵان. ئەوان شارەزاییی فڕە هەستى دابین دەکەن کە یارمەتى دەدات لە بونیاتنانى مێشک بە شێوەیەکى زۆر خێرا وەک هاوبەشى پێکردن و بەرەوپێشبردنى شارەزاییەکانى بینین و شارەزاییەکانى بیستن و شارەزاییەکانى ماسووڵکە, دەست ڵێدان و جووڵەى ڵەش, شارەزاییەکانى جووڵە, هاوسەنگى و هەماهەنگى و دڵ و بۆڕیەکانى خوێن, بەرهەڵستى, هەماهەنگى دەست و چاو, هێزى لەش, چارەسەرکردنى کێشە, پلاندانانى ستراتیژی, گەشەسەندنى شارەزایی کۆمەڵایەتى, یارى خەیاڵى و هاریکارى و زیاتر.
Arabic
5 فوائد الرئيسية للعب الحسي
الموقع الالکتروني PBS تعرف اللعب الحسي مثل أي النشاط الذي يحفز الحواس طفلك الشباب بما في ذلك اللمس والشم والذوق والبصر والسمع. تعمل الأنشطة الحسية والجداول الحسية على تسهيل عملية الاستكشاف وتشجيع الأطفال بشكل طبيعي على استخدام العمليات العلمية أثناء اللعب والإبداع والتحري والاستكشاف. إن قضاء الوقت في تحفيز حواسهم يساعد الأطفال على التطور المعرفي واللغوي والاجتماعي والعاطفي والجسدي والإبداعي. فيما يلي خمس طرق حددت "هياكل المناظر الطبيعية" الأطفال الاستفادة من الأنشطة الحسية.
1. بناء مهارات احترام الذات وحل المشكلات
اللعب الحسي يشارك الطفل ویقدم التحديات. إن تعلم وضع الأهداف وتحقيقها والتغلب على التحديات من خلال تفاعلاتهم وبناء الثقة بالنفس يزيد من الثقة في التعامل مع التحديات المستقبلية.
2. زيادة التحكم في النفسأنشطة التحفيز الحسي تساعد الأطفال على تهدئة أنفسهم وتنظيم أفكارهم ، مما يساعدهم على إدارة مشاعرهم واستجاباتهم الاجتماعية.
 3. تعزيز الإبداع والخياليمكن للعب الحسي تشجيع الإبداع من خلال إشراك الطفل بأكمله والاستفادة من جميع موارده.
4. تنمو العلاقات والثقةمن خلال تقاسم مساحة اللعب المشتركة ، يتعلم الأطفال كيفية الانتقال من اللعب المستقل إلى التفاعل والمشاركة مع الآخرين ، وزيادة مهارات الاتصال اللفظية والجسدية.
5. التحرك مع الشجاعةالأنشطة البدنية مثل التسلق والوصول ستشجع الأطفال على الانتقال بطرق أكثر إلى جانب اختبار قدرتهم على التحمل وتطوير مهاراتهم في التنسيق والاستقرار وتخطيط المحركات.هذا هو السبب في أن الملاعب مهمة في تنمية جميع القدرات الأطفال. فهي توفر تجارب متعددة الحواس تساعد على بناء الدماغ بسرعة أكبر بما في ذلك مشاركة وتعزيز المهارات البصرية والمهارات السمعية ومهارات العضلات واللمس وحركة الجسم والمهارات الحركية والتوازن والتنسيق والقلب والأوعية الدموية والتحمل والتنسيق بين العينين وقوة الجسم. حل المشكلات ، التخطيط الاستراتيجي ، تنمية المهارات الاجتماعية ، اللعب الخيالي ، التعاون والمزيد.
English
PBS defines sensory play as any activity that stimulates your young child's senses including touch, smell, taste, sight and hearing. Sensory activities and sensory tables facilitate exploration and naturally encourage children to use scientific processes while they play, create, investigate and explore. Spending time stimulating their senses helps children develop cognitively, linguistically, socially and emotionally, physically and creatively. Below are five ways Landscape Structures has determined children benefit from sensory activities.
1. Build Self-Esteem and Problem Solving Skills
Sensory play engages the child and presents challenges. Learning to set and achieve goals, overcome challenges through their interactions and building self esteem increases confidence to approach future challenges.
2. Increase Self Control
Sensory-stimulating activities help children calm themselves and organize their thoughts, which helps them manage their feelings and social responses.
3. Enhance Creativity and Imagination
Sensory play can encourage creativity by engaging the whole child and utilizing all their resources.
4. Grow Relationships and Confidence
By sharing common play space, children learn how to transition from independent play to interaction and engagement with others, increasing verbal and physical communication skills.
5. Move with Courage
Physical activities like climbing and reaching will encourage children to move in more ways as well as test their endurance, develop their coordination, stability and motor-planning skills.
This is why playgrounds are important in the development of kids of all abilities. They provide multi-sensory experiences that help to build the brain more quickly including engaging and enhancing visual skills, auditory skills, muscle skills, touch, body movement, motor skills, balance, coordination, cardiovascular, endurance, eye-hand coordination, body strength, problem solving, strategic planning, social skill development, imaginative play, cooperation and more.