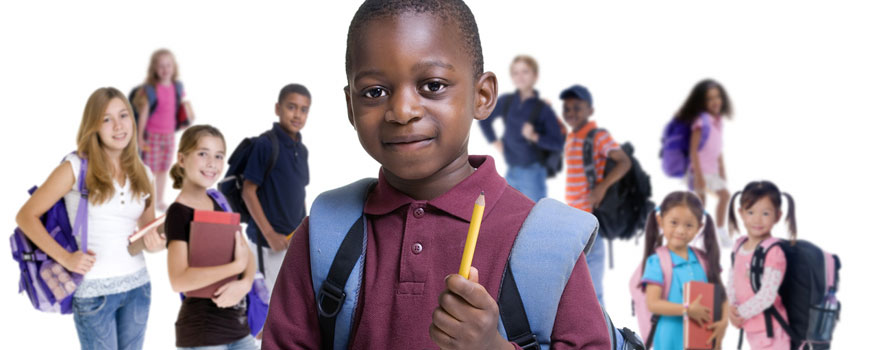 8 Tips For Parents to Help Kids Get Back to School
Whether your child is attending school for the first time or this is your teenager's senior year, the end of summer marks the start of a new school year. These tips from Kids.gov can help guide you as you get your family ready for the upcoming academic year.
Stress: Is your child transitioning from one school to another? Navigating new people, changing bodies, and home room locations can cause anxiety. One suggestion for reducing the stress: help your child with time management skills to get homework done. It may ease one worry for both of you.
Mobile devices: Teenagers can't get enough of their phones when it comes to communicating with their friends. Help your teen learn online safety tips and how to recognize online stalkers.
Bullying: Parents play a vital role in helping their children deal with bullying. Learn the warning signs and ways to address the situation at school or online.
Safety: Riding the bus for the first time or walking to school is a big step for some children. Communicate with your children about safety rules on the bus. Another safety concern is teenagers driving to school for the first time. Consider setting ground rules for your new driver such as no texting while driving and wearing seat belts even for passengers.
Healthy Eating: For some girls, moving from "tween" to "teen" may add pressure on appearances. Learn the signs of possible eating disorders among teenagers.
Sleep: Adults know sleep is critical for success but children–especially teens–will fight you to stay awake during the school week, then want to sleep all weekend. Pre-school-aged children need 11 to 12 hours of sleep; school-aged children need at least ten hours a night; and teens need about nine to ten hours, according to the National Heart, Lung and Blood Institute.
School Emergencies: Check with your child's school administrator and learn what type of security plan and emergency alert system it uses. Make sure your information is up-to-date for getting messages.
Vaccines: Your state board of education or local school district may have a list of required shots before your child can attend school. To ease any concerns about getting vaccinated, talk to your child before going to the doctor's office.
Get more resources for parents at Kids.gov and visit USA.gov/explore to discover government services and programs to help make life a little easier.