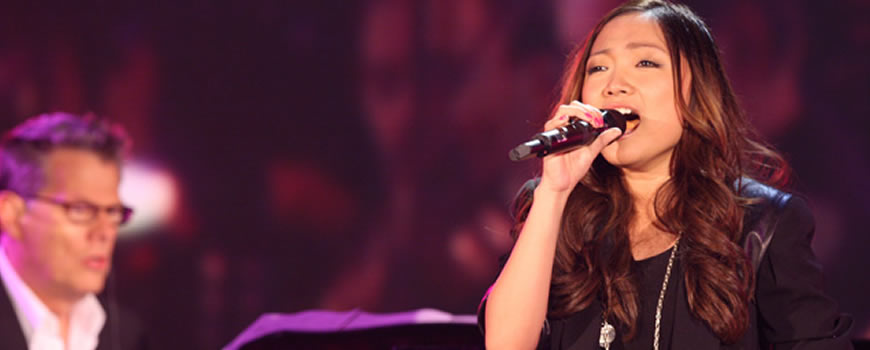 Dreams Can Come True
When 22 year old Charice Pempengco was 15 years old, she did something most kids her age can only dream about: sang with pop superstar Celine Dion. Born in a province of Laguna, Philippines, Pempengco was raised by her single mother, Racquel. Pempengco helped support her family by entering singing contests at age seven, competing in nearly 100 various contests including making her first U.S. television appearance on The Ellen DeGeneres Show in 2007 when the talk show host personally invited her after discovering her on YouTube.
However, it was during an appearance on the "Dreams Come True" episode of The Oprah Winfrey Show in September 2008 (her second Oprah appearance; her first was in May 2008) that Pempengco became most known for when she performed one of Dion's biggest hits, "My Heart Will Go On," from the Titanic film, with famed producer David Foster on piano. After her performance, Winfrey surprised Pempengco with Dion on via satellite who invited the young singer to sing "Because You Love Me" with her in front of a sold out show at Madison Square Garden in New York City.
A few days later, Pempengco performed the duet which she dedicated to her mother who was in the audience of 20,000. The singer brought the crowd to their feet and to tears by her bombastic performance which was featured a week later on The Oprah Winfrey Show. That performance can be seen below.
Pempengco is now an international superstar, releasing several albums, touring the world and being cast as Sunshine Corazon on Fox's Glee in 2010. Pempengco is proof dreams can come true no matter who you are or where you live!