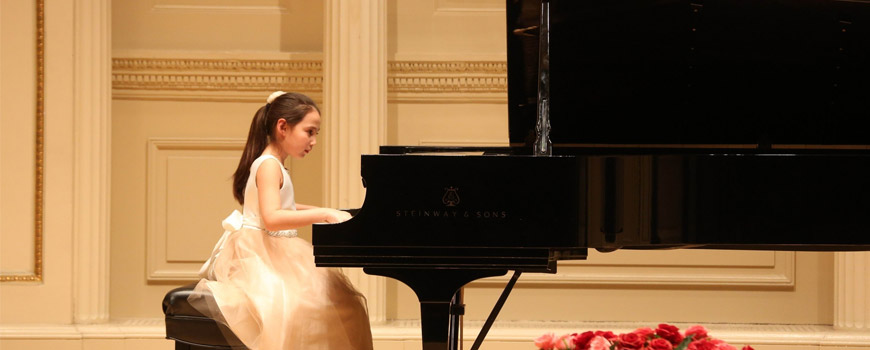 Eight Year Old Pianist Plays New York's Carnegie Hall
Eight year old pianist Angelina Hubertus' dream of playing at New York's Carnegie Hall has come true, as she wowed audiences at the magical Manhattan arena with a special recital that included one of her award-winning pieces, Wolfgang Amadeus Mozart's classical "Rondo Alla Turca – Turkish March."
The young pianist had dreamed of playing at Carnegie Hall since her first visit at the age of six. Although still very young, Angelina's finger work was admirably crisp, accurate and articulate, the Mozart Sonata especially filled with thoughtful, sensitive details as she skillfully conveyed the ebb and flow of the music.
She began learning piano at the age of five and has demonstrated remarkable talent, passion and potential by performing at and winning several music festivals and piano competitions, including the American Protege International Music Talent Competition, American Youth Talent Show, Schubert Club Classical Music Recital and many other concerts in her hometown of New Canaan, Connecticut.
The New England Youth Talend Development Foundation sponsors Angelina Hubertus and other young children in their musical endeavors in the New York area.