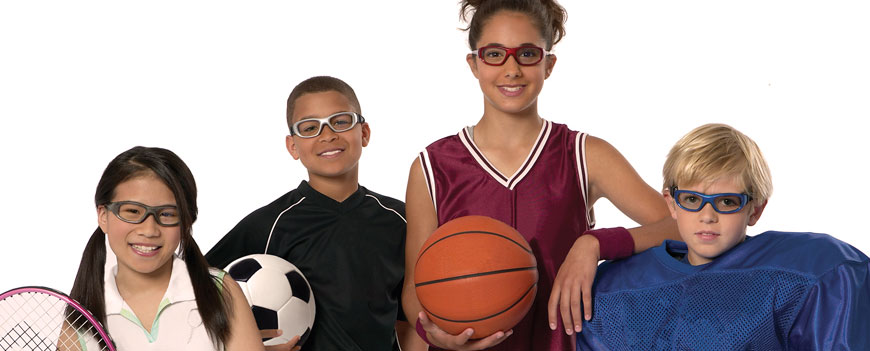 Fun Way to Learn About Sports
Kurdish:
رێگاى خۆشى و پێکەنینى بۆ فێربوون دەربارەى وەرزش
وەرزش سوودى زۆرى هەیە
ئەو وەرزشانەى کە بە گرنگ دادەنرێن بریتین لە یارى ریشە، گۆلف، تێنس، بەیسبۆل، بۆلینگ، تۆپى پێ، تۆپى سەبەتە. گرنگە منداڵان تێبگەن لە گرنگى وەرزش بۆ گەشەکردن و تەندروستى.
هەموو وەرزشەکان بە رێگاى جۆراوجۆر یارمەتی کەمکردنەوەى دڵەراوکێ و نیگەرانى دەدەن. وەرزش لەشجوانى جەستەییت پێدەدات کە چەوری دەسوتێنێ و هاوکارى گەشەکردنى سیستەمى دڵ و بۆریەکانى خوێن دەکات. هەروەها خێرایی و پەرچەکردار گەشەدەکەن کە پێویستە وەک کەسێک لەسەر پێیەکانى خۆى بوەستێت و ئاگادارى خۆى بێت.
وەرزش هێزى ماسوڵکە زیاد دەکات. وەکو ماسوڵکە سەرەکیەکان و ماسوڵکەکانى باسک و پشت. لەو ساتەوەى وەرزش بووەتە هەوڵدانى بەکۆمەڵ کە کەمتر نیە لە دوو کەس یان زیاتر، گەشەسەندنى کۆمەلایەتى بایەخى پێدەدرێ. وەرزشکردن متمانە و کارلێکردنى کۆمەلایەتى بە منداڵان دەبەخشێ کە ئەمانەش کلیلى ژیانن.
وەرزشەکان نەرمى و هێزى ماسوڵکەیی بونیات دەنێن کە دەکرێت بە تێپەربوونى کات گەشەبکەن. بە بەشداریكردنى ژمارەیەکى زۆرى منداڵان، توانای بەرهەڵستیان زیادى دەکرد کە مەترسى جۆراوجۆر لەسەر تەندروستى کەم دەکاتەوە وەک نەخۆشى شەکرە، بەرزى پاڵەپەستۆى خوێن و قەڵەوى.  بەرنامەى خۆپاراستن لە نەخۆشى شەکرە ئاشکرایکردووە کە وەرزشکردن تووشبوون بە نەخۆشى شەکرە کەمدەکاتەوە بە رێژەى 58 % باشتر لە دەرمان.
بە گشتى, وەرزشەکان دەبێت خۆشى و پێکەنینى بن ئینجا فێرکارى. ئەگەر منداڵەکان هەر لە تەمەنى زووەوە خرانە بەر کۆمەلێک یارى وەرزشی جۆراوجۆر، لەوانەیە بە خێرایی حەزیان بچێتە وەرزشێک یان زیاتر وە چالاکانە بەشدارى تێدا بکەن هەر لە تەمەنى منداڵیەوە تاکو  تەمەنى تازە پێگەیشتوو. لە هەردوو حالەتدا، منداڵەکانتان هان بدەن بۆ بەشداریکردن لە وەرزشەکان ئەگەر گرنگیان پێدا. هەتا هاندانيش وەرزشە، بۆیە هەر لە ئەمرۆوە منداڵەکانتان تۆمار بکەن.
دەمانەوێت ڤیدیۆیەکى خۆش لەسەر وەرزش بڵاوبکەینەوە. نیشانى منداڵەکانتان بدەن، لەوانەیە هەر خۆیان بیانەوێت و حەزبکەن دەست بکەن بە وەرزشکردن.
Arabic:
طريقة ممتعة للتعرف على الرياضة
الرياضة له فوائد عديدة
تعتبر رياضات الريشة والجولف والتنس والبيسبول والبولينج وكرة القدم وكرة السلة من الرياضات الرائعة. من المهم أن يفهم الأطفال أهمية الرياضة للأغراض التنموية والصحية.
تساعد جميع الألعاب الرياضية في تقليل التوتر والقلق بطرق متنوعة. الرياضة توفر اللياقة البدنية التي تحرق الدهون وتساعد على تطوير نظام القلب والأوعية الدموية. كما يتم تطوير السرعة وردود الفعل كما يجب على المرء البقاء على أقدامهم والانتباه.
الرياضة تزيد من قوة العضلات ، مثل العضلات الأساسية وعضلات الذراع والظهر. وبما أن الرياضة هي جهد جماعي لا يقل عن شخصين أو أكثر ، فإن التنمية الاجتماعية تصبح مهمة. يمكن أن يمنح ممارسة الرياضة للأطفال الثقة والتفاعل الاجتماعي وهذا هو مفتاح الحياة.
الرياضة تبني المرونة والقوة العضلية التي يمكن أن تنمو مع مرور الوقت. وكلما زاد عدد الأطفال، ازدادت قدرتهم على التحمل مما يقلل من مجموعة متنوعة من المخاطر الصحية بما في ذلك مرض السكري وارتفاع ضغط الدم والسمنة. وجد برنامج الوقاية من السكري أن التمارين الرياضية تقلل من الإصابة بمرض السكري بنسبة 58 بالمائة أفضل من الدواء.
عموما ، يجب أن تكون الرياضة ممتعة وكذلك تعليمية. إذا تعرض الأطفال لمجموعة متنوعة من الألعاب الرياضية في سن مبكرة ، فقد يستمتعون بسرعة بواحد أو أكثر ويشاركون بنشاط خلال فترة الطفولة إلى مرحلة البلوغ. في كلتا الحالتين ، شجع أطفالك على المشاركة في الرياضة إذا أظهروا اهتمامهم. حتى التشجيع رياضة ، لذاسجل أطفالك اليوم!
أردنا مشاركة فيديو ممتع عن الرياضة. أظهر ذلك لأطفالك وربما يرغبون في بدء اللعب بأنفسهم.
Sports has many benefits
Badminton, golf, tennis, baseball, bowling, football, soccer and basketball are all great sports. It's important for kids and toddlers to understand the importance of sports for developmental and health purposes.
All sports help reduce stress and anxiety in a variety of ways. Sports provides physical fitness that burns fat and helps develop the cardiovascular system. Speed and reflexes are also developed as one must stay on their feet and pay attention.
Sports increases muscle tone, such as core muscles and arm and back muscles. Since sports is a team effort of at least two or more people, social development becomes important. Playing sports can give kids confidence and social interaction that's key to life.
Sports builds flexibility and muscle strength that can grow over time. The more kids and toddlers participate, the greater their endurance becomes which reduces a variety of health risks including diabetes, high blood pressure and obesity. The Diabetes Prevention Program has found that exercise decreases the incidence of developing diabetes by fifty-eight percent better than medication.
Overall, sports should be fun as well as educational. If kids are subjected to a variety of sports from a young age, they could take a quick liking to one or more and participate actively throughout childhood into adulthood. Either way, encourage your kids to participate in sports should they show interest. Even cheerleading is a sport, so sign your kids up today!
We wanted to share a fun video about sports. Show this to your kids and maybe they'll want to start playing themselves.