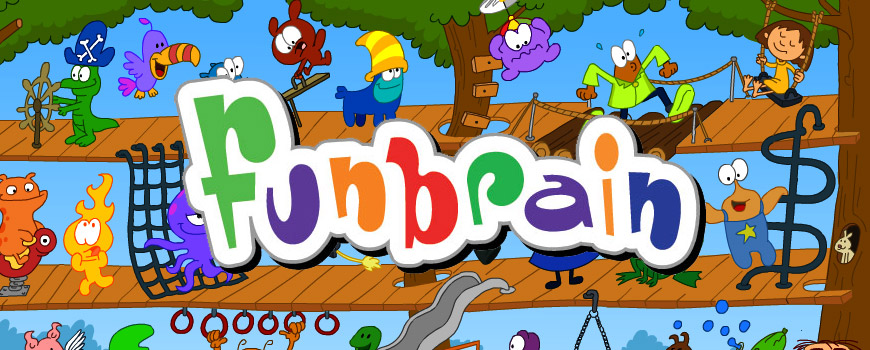 Funbrain delivers fun, educational experience for kids
Funbrain, created for kids ages preschool through eighth grade, offers more than 100 fun, interactive games that develop skills in math, reading, and literacy all for free. Kids can also read a variety of popular books and comics on the site, including Diary of a Wimpy Kid, Amelia Writes Again, and Brewster Rocket.
Teachers and librarians can confidently encourage students to use Funbrain during their free time in class, assured that kids will enjoy an educational, safe online learning experience. Funbrain's games help students build on what they have learned in class and acquire new skills in reading, math, and problem solving.
Parents can trust Funbrain to deliver a fun and safe experience for even the youngest children. The Playground helps parents introduce their preschoolers to the Internet and teaches them how to manipulate the mouse and keyboard. Selected by FamilyFun magazine as one of the top ten websites for kids, Funbrain is committed to providing a safe gaming environment that bridges learning and entertainment.
Funbrain has been honored as a Top 100 Educational Website by readers of homeschool.com, the No. 1 homeschooling site on the Internet, with 2.5 million unique visitors.
Funbrain's Reading Arcade is jam-packed with reading games and books that will help homeschool learners of every age and interest level build their literacy skills. Games such as "Grammar Gorillas" and "Word Confusion" give them the chance to have some fun while learning. Or they can play Mad Libs online and add words to create silly sentences and stories – laughing out loud while learning spelling and grammar.
Both online reading and math games are included on Funbrain. The site's Math Arcade features 25 engaging online math games, which test both arcade skills and math knowledge.