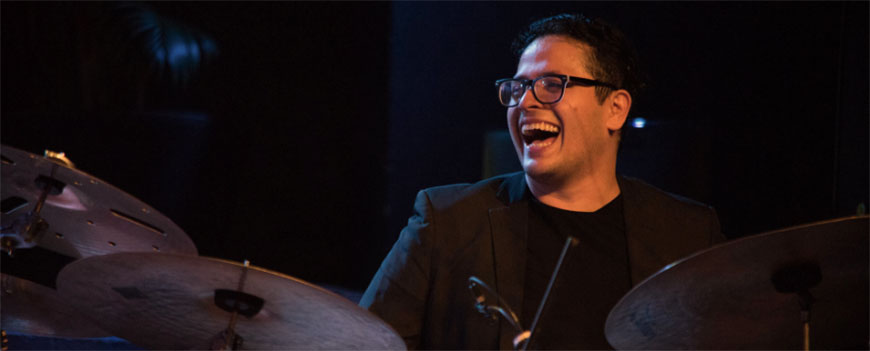 Highly respected percussionist and music training expert invited to lead the Children In Sync Arts and Music Summer Camp 2018
#SummerCamp2018Erbil #SummerCamp2018Iraq
Rodrigo Villalón is a professional percussionist and drummer from Colombia, live and studio musician, cultural manager and educator with more than 15 years of international experience. 

He is a professional musician that graduated from the University of Cologne and tours as a drummer at Jazz and World Music with concerts in Japan , Australia and Europe.  He has appeared on more than 20 albums and collaborated with symphony orchestras in Europe and TV and radio productions. 
Rodrigo is the co-founder of La Fundacion Musica y Tambores. The foundation develops communities through drumming and music education, including organizing the largest drum festival in South America, the Drum Festival Barranquilla attended by over 3000 people.
Rodrigo is also the Musical Director of House of Culture Barranquilla where his team work with over 10,000 children and young people every year. He brings his experience of working with internally displaced people in Colombia where there around 7 million IDP and working with refugees in Bayern, Germany.
With Rodrigo's wealth of experience our summer camp in Erbil is undoubtedly already becoming something very special!