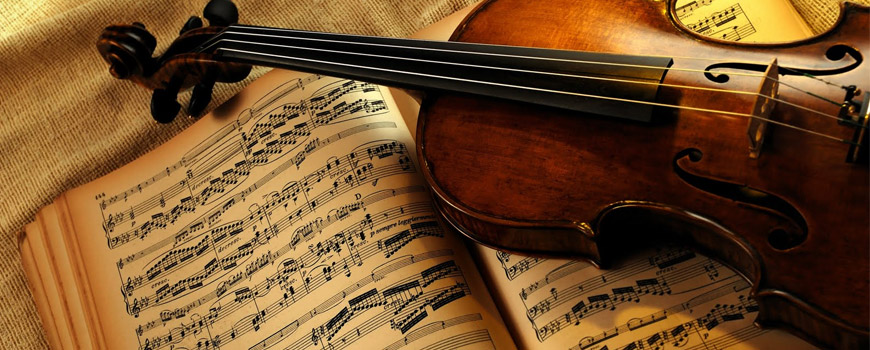 Introducing Classical Music to Children
Since the rise of popular music in the Twentieth Century, many children aren't exposed to classical music anymore. Oftentimes, kids get acquainted to what their parents play and don't know to listen to anything else. Many kids don't think to explore different musical styles on their own, such as on YouTube or streaming services, but it would be a good idea to introduce them to classical music at a young age.
As studies suggest, listening to classical music can be beneficial to one's health including lowering blood pressure, relieving stress levels, improving quality of sleep and more. National Public Radio (NPR) even states that parents should never "gate kids only to 'music for children'" as "there are no preconceptions about what music is 'supposed' to be, which is very freeing." It's also interesting to note that parents should never talk down to kids about music and that never works in persuading them to understand your viewpoint.
If you're going to introduce your kids to classical music, there are five composers that children will enjoy. As all music is subjective, but these composers have written music for children or just happen to appeal to children's ears more than others.
Wolfgang Amadeus Mozart composed a lot of music during the Classical Era from 1750-1820. Many of Mozart's compositions appeal to children, and most kids don't know that he originally composed a variation of "Twinkle Twinkle Little Star."
Johannes Brahms composed rich and warm melodies with lavish instrumentation during the Romantic Era from 1820-1900. His most famous composition, "Brahms Lullaby," is known as a Cradle Song that is popular to play to babies while soothing them to sleep in their cradles.
Peter Ilyich Tchaikovsky, whose works are among the most popular music in the classical repertoire, was a Russian composer during the late Romantic Era. "Romeo And Juliet," "The 1812 Overture," "The Nutcracker," "Swan Lake" and "The Sleeping Beauty" are among his long-lasting compositions.
Camille Saint-Saens was a French composer, organist, conductor and pianist of the Romantic Era. Some of his most popular compositions include "Introduction And Rondo Capriccioso," "The Second Piano Concerto," and "The Carnival of the Animals," a fun 25 minute piece with fourteen different movements, each representing a different animal.
John Williams' music will be the most familiar to kids, especially if they've watched films from the past forty years. The American composer, conductor and pianist has composed some of the most recognizable film scores in history including Jurassic Park, ET, Jaws, Star Wars, Superman, Indiana Jones, the first three Harry Potter films and more.