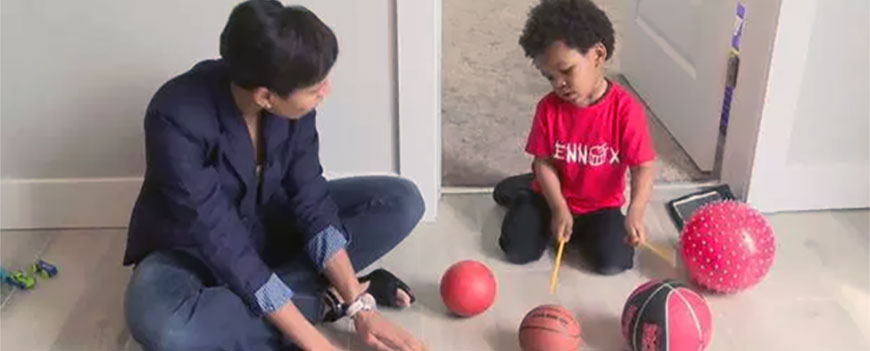 Meet two-year-old drummer Lennox
The young musician has hundreds of thousands of video views
Two-year-old Lennox Howard Noble is a drummer in the making. The young musician can always be seen beating on something while sucking on his binky. He started playing at about 18 months old and has quite the talent.
"Anywhere we would go, he'd be like, 'Mommy, drumsticks! Drumsticks!' So I always have to travel with pencils, straws, something in my purse so he can have it," says his mother, 34-year-old Shintara Noble, who is a hairstylist and gospel singer.
"When he was a year and half, he would come to work with me and he would take my crochet needles and he would be just drumming on my TV stand and people would walk past and be like he's gonna be a drummer," she states.
Noble has created a YouTube channel and Instagram account to show off her son's rare skills. His videos have received hundreds of thousands of views within a month of being published and his Instagram account has ten thousand followers. Lennox has received attention from CBS and other media outlets throughout the United States.
While he is too young to understand how well he plays, his mother does hope he continues to follow this path of playing drums.