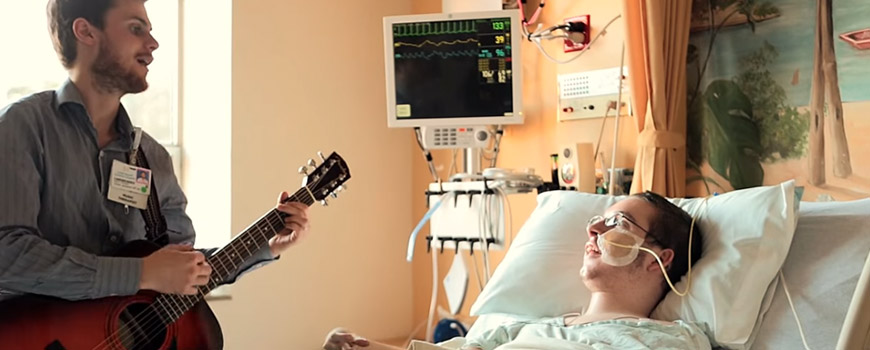 Music therapy is an evidenced-based practice
Music therapy is an evidenced-based practice, targeting physical, neurologic, communication, emotional, educational and behavioral goals to promote positive therapeutic change. Music therapy also looks at the whole child, brings forth their abilities and provides opportunities for creative self-expression, normalization of the environment, emotional processing and social int eraction. Music therapy facilitates a space for the child to be a child, allows the child to express all the wonder, creativity, and inspiration they have to share with the world.
Outcomes associated with music therapy include:
Pain management
Symptom relief
Creative expression
Neurologic rehabilitation (speech, motor, cognitive)
Stress relief and relaxation
Emotional support
Family support
Distraction
Refocusing
Behavioral modification
Educational learning
By using creative music centered solutions, children at UCSF Benioff Children's Hospital in San Francisco, CA experience the powerful and healing qualities of music to support them on their path to recovery.