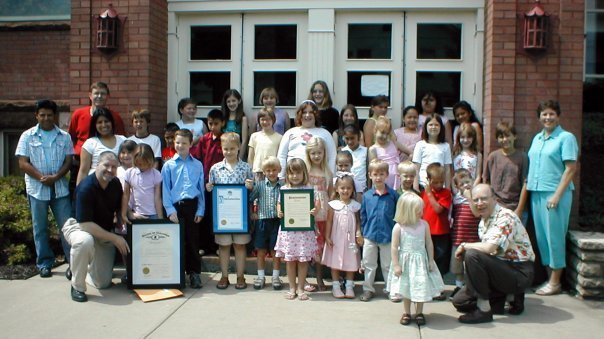 National Children's Day
The second Sunday of every June is National Children's Day in the United States. This is a chance for everyone to give faith, hope, love, and commitment to our children, no matter of age.
"It's your job to give your children a boost. Affirm them. Tell them that they can be somebody. I remember reading Dr. Norman Vincent Peale's biography," Robert H. Schiller, founding pastor of Crystal Cathedral in Garden Grove, CA. "That book provides a clue to Dr. Peale's success. Dr. Peale had a very strong-willed mother. And she used to say to Norman when he was a little guy, 'Norman, you can be somebody. Believe it YOU CAN BE SOMEBODY!'"
Children's Day observations in the United States predate both Mother's and Father's Day. This day to celebrate children dates from the 1860s and earlier.
Since 2007, the governor of Illinois has proclaimed "Children's Day" on the second Sunday in June. Some cities that have issued proclamations for Children's Day include Aurora, IL.; Batavia, IL.; Fort Collins, CO.; Vancouver, WA., among others.
Chase's Calendar of Events cites Children's Sunday and notes that The Commonwealth of Massachusetts issues an annual proclamation.
Numerous churches and denominations currently observe the second Sunday in June including the African Methodist Episcopal Church, African Methodist Episcopal Zion Church, and the Christian Methodist Episcopal Church.
You can also help spread the word by using #ChildrensDay on social media and make it a global occurrence.