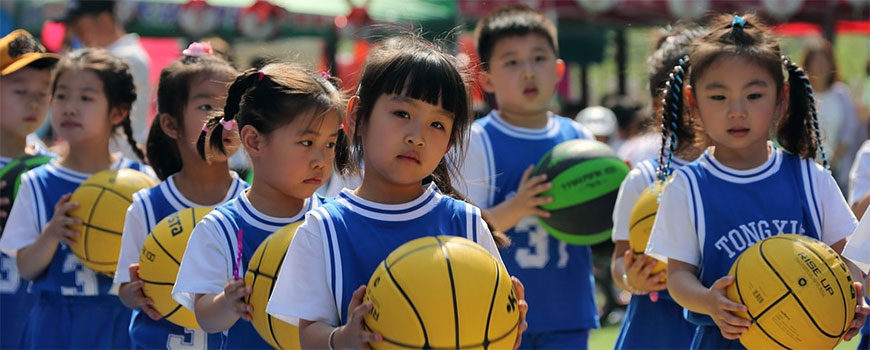 Physical activity boosts kids' brain health
Parents should encourage their kids to participate in physical activity
Studies suggest kids who engage in regular physical activity get a boost in brain health. Physical activity can help kids cope with stress, stay fit and healthy overall. Kids who lack physical activity may be less attentive, moody and not meeting their full potential both in and out of the classroom.
"Regular physical activity, even in short bursts, can help kids' brains on many levels," says Dr. Mark Tremblay, Chief Scientific Officer, ParticipACTION Report Card and Director of the Children's Hospital of Eastern Ontario Research Institute's Healthy Active Living and Obesity Research Group (CHEO-HALO). "Kids who are more active have increased self-esteem and are generally more focused and less stressed compared to their less active peers. For example, students who exercise before a test show stronger brain function than those who don't. Furthermore, kids with brain-based disabilities, such as autism spectrum disorder or ADHD, may experience even greater improvements in learning and thinking as a result of regular physical activity."
Despite common knowledge of the health benefits of kids moving more, turning away from screens, getting off the couch and breaking a sweat, most of them aren't, but now they have another pressing reason to do so – for their brain health.
"In order to help support the development of strong, healthy brains we need to encourage kids to get enough daily heart-pumping physical activity," said Elio Antunes, President and CEO, ParticipACTION. "Research shows that active kids perform better in school and are generally happier. We need to be active role models and set kids up to succeed. I understand that modern life can get in the way of making the time to get active, but I encourage all families to try. And, get outdoors more because it is a powerful antidote for kids facing stress."
Kids who stay fit through physical activity tend to sleep better, build more muscle and endurance and decrease the risk of developing type 2 diabetes, among others. It's important as parents to encourage your kids to turn off the screens and ride their bike, play a sport, go swimming or do anything that involves physical activity.