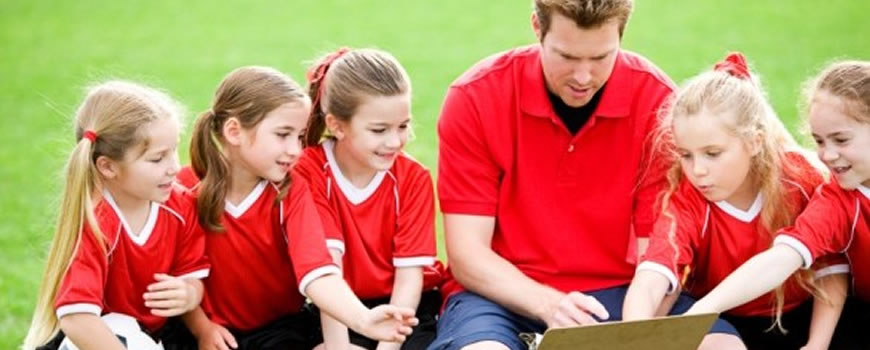 Pushing the Limit
Kurdish:
زۆری لێکردن بە شێوەى سنووردار
ئەو زۆر لێکردنە بەکاردێت بۆ ئەوەى ببیى بەو منداڵە بچووکانەى کە بتوانن تەنیا خۆشى وەرگرن لە راکردن لە دەرەوە وە یاری بکەن لەگەڵ هاورێکانیان. ئەمرۆ, منداڵان کاتى کەمیان لەبەردەستە بۆ ئەنجامدانى یارى لەبەرئەوەى زیاتر بەشدارى دەکەن لە وەرزشە رێکخراوەییەکان. لە ساتى ئێستادا دایک و باوک زۆرى لە منداڵەکانیان دەکەن بۆ ئەوەى تاکو زووە بەشداری بکەن لە تیمى وەرزشى رێکخراو. بەڵام لەگەڵ ئەوە ژینگەى پێشبرکێیی زیاتر دێتە ئاراوە کە بە زۆرى لە لایەنى دایک و باوکى خۆیان هاندەدرێن. هەندێ کات, دایک و باوک زۆر بە خراپە زۆرى لە منداڵەکانیان دەکەن بۆ ئەنجامدانى کارێک کە نایانەوێت ئەنجامى بدەن یان بە رێگایەکى زیانبەخش زۆریان ڵێ دەکەن بۆ ئەوەى سەرکەوتوو بن. یارییەکان رێگاخۆشکەرن بۆ خوڵى وەرزشى و زیادکردنى ملمڵانێ, وە کەمکردنى پەرۆشى منداڵ بۆ وەرزش. بۆیە چۆن دایک و باوکان دەتوانن دڵنیابن لەوەى کە منداڵە وەرزشوانەکەیان دانابردرێت لە جیهانى وەرزش؟
– ببە بە پاڵنەرێکى ئیجابی: زۆر رەخنە لە ئاداى منداڵەکەت مەگرە.
– هانى منداڵەکەت بدە: هانى منداڵەکەت بدە بۆ ئەوەى یارى بکات بە باشترین شێوە. لە راستیدا گرنگە کە جەخت بکەیتەوە لەسەر بردنەوە یان دۆراندن.
– پشتگیرى منداڵەکەت بکە: گوێ لە منداڵەکەت بگرە- ئەگەر بیەوێت یان نەویت بەردەوام بێت لە یاریکردن, تۆ پێویستە پشگیرى بژاردەکەى بکەى.
نیشانەى دۆزینەوەى منداڵان بۆ وەرزشەکان لە تەمەنى گەنجى بریتى یە لە بەشداری پێکردنیان لەو چالاکیانەى کە یارمەتیان دەدات لەسەر مەشق پێکردنى چالاکى جەستەیی. ئەوەى راستى بێت دایکان و باوکان پێویست ناکات لەو تەمەنەدا زۆرى لە منداڵەکانیان بکەن. لە راستیدا ببی بە تیمى براوە هیچ گرنگ نیە بە لای منداڵەکان لەو تەمەنە. گرنگترین شت بۆیان تەنیا بتوانن بەشداری بکەن لەو تیمە و خۆشى وەرگرن لەگەڵ منداڵى هاوشێوەى تەمەنى خۆیان. 
Arabic: 
الدفع بشکل محدود
هذا الدفع هي تستخدم ليكون أن الأطفال الصغار كانوا قادرين على التمتع فقط يركض خارج واللعب مع أصدقائهم. اليوم، والأطفال وقتا أقل بكثير للعب مجانا لأنهم أكثر انخراطا في الرياضة المنظمة. الآباء يدفعون في الوقت الحاضر أبنائهم للانضمام إلى الفرق الرياضية المنظمة في وقت سابق من أي وقت مضى. ولكن مع هذا يأتي بيئة أكثر تنافسية التي غالبا ما تغذيها الآباء أنفسهم. في بعض الأحيان، يمكن للوالدين دفع أطفالهم من الصعب جدا، وإجبارهم على القيام بشيء قد لا تريد أن تفعل أو الضغط على النجاح بطريقة مؤذية. ألعاب تفسح المجال لالبطولات وزيادة المنافسة، وتضعف حماسة الطفل لهذه الرياضة. فكيف يمكن للوالدين أن تضمن رياضي على القليل لا يحصل متوقف في عالم الرياضة؟
– أن يكون قوة إيجابية: لا تكون حاسمة بشكل مفرط من أداء طفلك.
– تحفيز طفلك: شجع طفلك على اللعب والقيام بكل بساطة أفضل لها. انها حقا ليست المهم التركيز على الفوز أو الخسارة.
– دعم طفلك: استمع إلى طفلك – ما اذا كانت تريد الاستمرار في اللعب، عليك إجراء نسخ خيارها.
وجهة تعريض الأطفال للرياضة في سن مبكرة هو إشراكهم في الأنشطة التي تساعدهم على ممارسة النشاط البدني. الآباء لا تحتاج حقا لدفع أطفالهم من الصعب جدا في هذه المرحلة العمرية. في الواقع، يجري على الفريق الفائز هو ولا حتى مهم لهم في هذه المرحلة. مجرد أن تكون قادرة على المشاركة في فريق وقتا ممتعا مع الأطفال الآخرين أعمارهم ما يهم أكثر لهم.
English:
It used to be that young children were able to just enjoy running around outside and playing with their friends.  Today, children have much less time for free play because they are more involved in organized sports.  Parents nowadays are pushing their children to join organized sports teams earlier than ever.  But with this comes a more competitive environment that is often fueled by the parents themselves.  Sometimes, parents can push their children too hard, forcing them to do something they may not want to do or pressuring them succeed in a harmful way.  Games give way to tournaments and increased competition, sapping the child's enthusiasm for the sport.  So how can parents ensure that their little athlete doesn't get turned off to the world of sports?
– Be a positive force:  Don't be overly critical of your child's performance.
– Motivate your child:  Encourage your child to play and simply do her best.  It is really not important to focus on winning or losing.
– Support your child:  Listen to your child – whether or not she wants to continue to play, you should back her choice.
The point of exposing children to sports at a young age is to engage them in an activity that helps them be physically active.  Parents don't really need to push their children so hard at this age.  In fact, being on a winning team isn't even important to them at this stage.  Just being able to participate in a team and have fun with other kids their age is what matters most to them.