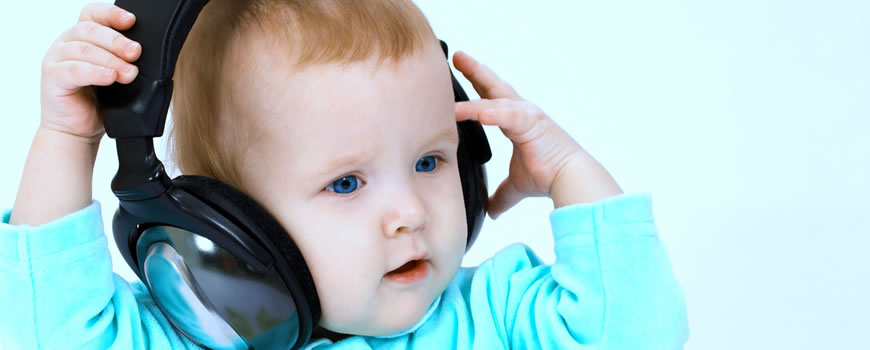 Rock-a-My Baby
During the first year of a baby's life, parents worry just about everything! Has the baby had enough milk? Does the baby need her diaper? Is the baby sleeping enough? Add music to that list.
According to Lori Andrews, "Music is a fundamental and important part of every child's life. Listening to lullabies, hearing music on a favorite TV show, singing in music class at school, and attending concerts in teen years, are all musical experiences that children will carry with them throughout life. These experiences in music function to sooth, stimulate, teach, entertain and inspire children, to name a few. Music therapy uses these musical experiences and builds upon them to accomplish goals that are educational, medical or social in nature."
Read more about the benefits of music in a baby's life.