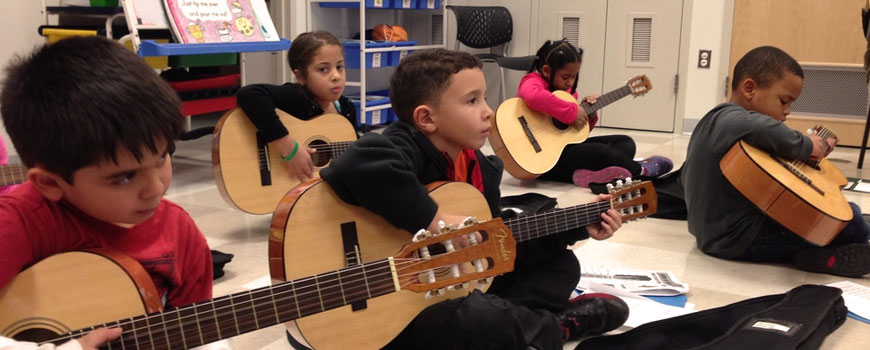 School of Rock partners with Hal Leonard on innovative digital program
School of Rock is an international franchise
School of Rock and Hal Leonard supply digital sheet music for all School of Rock's students and faculty via sheetmusicdirect.com. School of Rock is a rapidly growing international franchise operating more than 200 schools in ten global markets, teaching and preserving rock n' roll in the next generation with more than 27,000 students.
The ground-breaking, first-of-its-kind program makes customized charts available to School of Rock's students and teachers for classes taught in their programs and camps. The students have access to the content in the school, at home, or via mobile devices through subscription and à la carte programs. The two companies are partnering to create customized teaching materials as well.
"Our unique performance-based music education program relies on a vast catalog of high-quality sheet music. Our students and instructors will now have unparalleled access through SheetMusicDirect.com as well as a conduit for our own content distribution," says School of Rock CEO Rob Price. "We are also excited to be a strong voice in support of copyright protections for the composers we so admire. We invite all music educators to stand with us on this effort."
"Hal Leonard is thrilled to be working with an innovator like School of Rock through this unique program," adds Doug Lady, Senior Vice President of Hal Leonard. "Our collective goal is to make more music makers by providing accurate, legal print music to their students to help them learn the songs, jam together and then perform!"
School of Rock helps aspiring musicians master skills, unleash creativity and develop tools they need to thrive in life. Founded as a single school in Philadelphia, PA in 1998, School of Rock has grown its student count from 4,000 to over 27,000. School of Rock has proudly been ranked among children's franchises as the No. 1 Child Enrichment Program by Entrepreneur magazine.
Hal Leonard Corporation is the world's largest educational music publisher, with the No. 1 methods for learning guitar (the Hal Leonard Guitar Method), piano (the Faber Piano Method), and school music instruments (Essential Elements for Band and Strings), plus publications for learning virtually every instrument imaginable. In its catalog of more than 200,000 available titles, Hal Leonard represents many of the world's best known and most respected publishers, artists, songwriters, arrangers and musical instrument manufacturers. Its products are sold in more than 65 countries throughout the world through Hal Leonard offices and a large network of distributors.