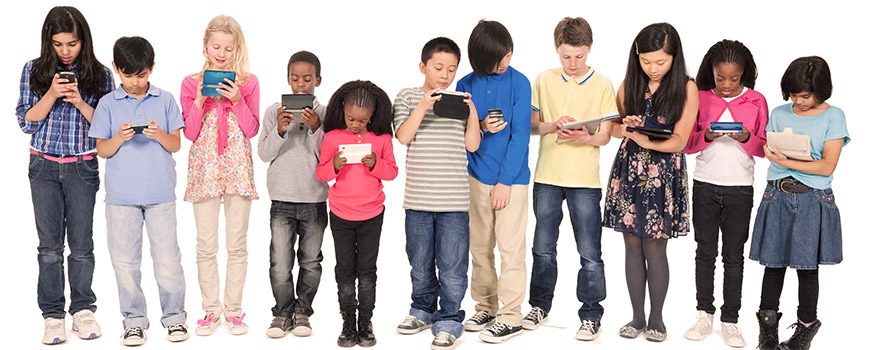 Screen Time app helps parents limit tech time
For U.S. families concerned about the influx of gadgets and tech overindulgence, the Screen Time app provides a solution for parents hoping to avoid arguments and ultimately ensure their kids have a balance of online and offline activities.
Tech habits have become a hot topic in the U.S. with the release of the American Academy of Pediatrics' updated screen time guidelines for children—something many parents will consider when resolving to establish healthier lifestyle habits.
The Screen Time device-management app makes it easy for parents to keep track of kids' tablet and smartphone use—helping children benefit from tech without missing out on meaningful offline activities such as hobbies, sports and socialization. And that's by design.
After consistently watching his eldest son leave family gatherings to "plug in" elsewhere, tech engineer Steve Vangasse built Screen Time—hoping the app would foster balance, family time and offline discovery for his own household. It worked, and today Screen Time is helping families around the world. It is also the top-ranked app in its category on Google Play.
Screen Time has a free basic subscription and a premium subscription ($3.99/month) with expanded features such as:
Daily Time Limits: Empower kids to manage their daily screen time allowance
Schedule Blocking: Protect learning and rest by blocking devices during school and bedtime hours
Pause & Play: Pause devices or grant extra time for good behavior
Task Management: Let completed tasks drive bonus screen time
Daily Reporting: Email summaries of online activity