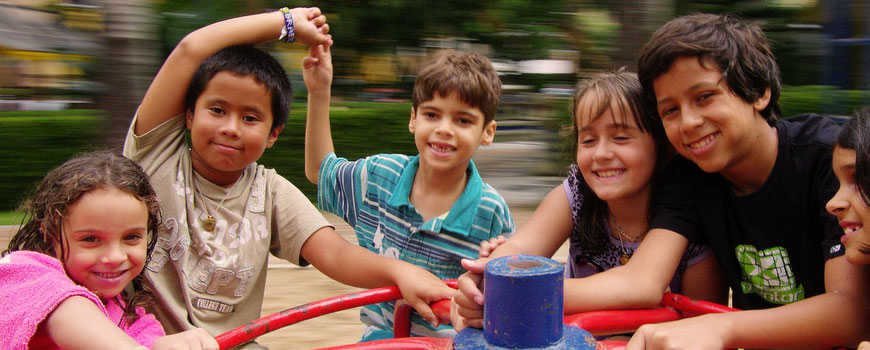 The Genius of Play explains development benefits of play
The Genius of Play, the research-backed initiative to bring more play into kids' lives, offers an easy access website that provides professional advice, play ideas, quick parenting tips and more. Parents can discover a community section and a "play ideas" section with hundreds of practical suggestions, sortable by a child's age and benefit of play.
The "It's More Than Play" campaign is designed to expand parents' and caregivers' understanding of play's developmental benefits, the initiative is a top tool for families to search for information and tips about play. The website is designed for complete mobile optimization and serves all content in bite-size pieces to make it simple for busy parents to discover the tools and resources. The site supports parents who want to use play to engage their kids in unstructured learning outside of school.
"Once the school year starts, and fall begins, children's lives tend to become very structured and scheduled. We felt this was a perfect time to unveil the website to relieve that stress and ensure free play is included during the school year," stated Meredith Sinclair, M.Ed., parenting expert and Genius of Play Ambassador. "The Genius of Play was created to assist parents in their child's development by offering ideas to initiate and cultivate play, which has been shown to help children learn cognitive, physical, social and emotional skills."
Research shows that there is a deep connection between play and learning. According to one study, third graders who have 15 or more minutes of recess a day are better-behaved in school than those who have less. Playtime is more than just fun and games – it strengthens kids' minds and bodies, reduces stress, boosts creativity and nurtures family bonds. The new website is packed with play facts, videos, age-by-age play suggestions and expert tips for the entire family.
6 Benefits of Play:
Cognitive: This is the stage where children process the most information including reading, thinking, paying attention and reasoning through play. Brain-teasers, puzzles and strategy-based games help reinforce critical thinking skills and help children's ability to problem-solve.
Communication: Kids who play with each other learn to exchange thoughts and information through speech, signals, writing and action. They also learn to listen and observe. Pretend play is especially important for children's communication development and literacy as they learn to role play and expand their imagination.
Creative: Play gives kids the opportunity to use their imaginations and create their own worlds. Play provides children the freedom to explore new possibilities and think outside the box whether it's make believe or an arts and crafts activity. Creativity may be the most valuable life skill they learn as they grow and navigate through life.
Emotional: Emotional development also gives kids a chance to explore their creative side that matches their emotional state. Kids learn to cope with their emotions as they act out fear, frustration, anger and aggression in a situation they control through play. They can also learn empathy and self-perception.
Physical: Active play helps children hone their coordination, balance, gross-motor skills (such as crawling and walking) and fine-motor skills (such as picking up objects). Research shows that physically active kids tend to be leaner and healthier, while an inactive childhood can lead to a sedentary lifestyle in adulthood. Physically active kids encourages a healthy lifestyle by burning off energy and eating and sleeping better.
Social: Social skills help kids learn how the rules of society by collaborating, compromising, recognizing and responding to feelings, sharing, showing affection and resolving conflicts. Social play also leads to a better-behaved child and is how childhood friendships develop.