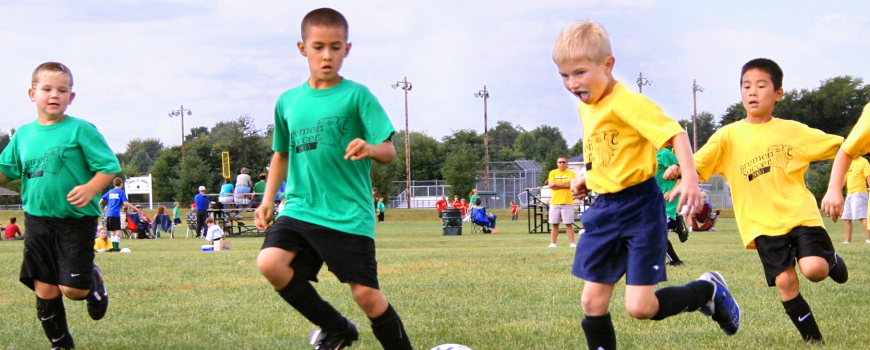 The Sports-Behavior Connection
Kurdish:
پەیوەندى رەفتارى وەرزشى
قوتابیان لە زانکۆ، کۆلیژ، ئامادەیی، قوتابخانەى رۆژى سەربەخۆ بۆ کوڕان، پەروەردەى جەستەیی لە وەرزشکردن زیاتر ئەنجام دەدەن. بە دڵنیاییەوە، کوڕەکان گەشە دەدەن بە کارامەیی جوولەیان لەگەل سوتاندنى ووزەى زیاد. بەڵام سوپاس بۆ بیل جۆنس، بەرێوەبەرى قوتابخانەى پەروەردەى جەستەیی، کە ئەوانیش راهێنانى شارەزایی ژیان ئەنجام دەدەن کە رێگایان پێدەدات بۆ بیرکردنەوە لە وە کۆنترۆڵکردنى رەفتاریان.
بە بەکارهێنانى بەرنامەیەک لە پەرتووکى فێرکردنى رەفتارى بەرپرس لە رێگاى چالاکى جەستەیی، لە لایەن دکتۆر دۆنالد هیلیسۆن، قوتابیەکانى جۆنس و زۆربەى ئەوانەى کە نارێکى زۆر جولانەوە و کەمیی سەرنجیان هەیە، فێردەبن کە پێنج ئاستى بەرپرسیاریەتى کەسى و کۆمەلایەتى بوونى هەیە.
ئاستى 1: نابەرپەرسى
ئاستى 2: خۆ کۆنترۆڵ کردن
ئاستى 3: بەشداربوون
ئاستى 4: بەرپرسیاریەتى خود
ئاستى 5: گرنگى پێدان
ئەو پێنج ئاستانە رەفتار دیارى دەکەن لە ناو سیستەمێکى رێککاریی بنەرەتیی. سیستەمەکە دەتوانێ رەفتارى ئەرێنى دیاری بکات و توانا به کورەکان بدات لە وەرزى خوێندنى پەروەردەى جەستەیی. بە بەردەوامى قوتابیان داوایان لێ دەکرێت کە ئامانج بۆخۆیان دابنێن وە بۆ ئەوەى رەفتارى خۆیان هەلبسەنگێنن. بە بەکارهێنانى هێلکارى چاو- پێنج ئاستى، لە سەرەتاى وەرزى خوێندن دا داوایان لێ دەکرێ لەسەر هێلکارى دەست بدەن لەو ئاستەى کە دەیانەوێت لەو ماوەیەدا بچنەناوى. لە کۆتایی وەرزى خوێندن، دەست لەو ئاستە دەدەن کە پێیان وابووە بەدەستیان هێناوە لە ماوەى وەرزى خوێندن.
Arabic:
اتصال السلوك الرياضي
إن الطلاب في مدرسة الجامعة ، وهي مدرسة إعدادية ، ومدرسة يومية مستقلة للأولاد ، يفعلون الكثير في الرياضيات أكثر من ممارسة الرياضة. بالتأكيد ، يقوم الأولاد بتطوير مهاراتهم الحركية وحرق الطاقة الزائدة. ولكن بفضل بيل جونز، مدير المدرسة من التربية البدنية ، يمارسون أيضًا المهارات الحياتية التي تسمح لهم بالتفكير في سلوكهم والتحكم فيه.
باستخدام برنامج من كتاب تعليم السلوك المسؤول من خلال النشاط البدني ، من قبل الدكتور دونالد هيليسون ، يتعلم طلاب جونز ، والعديد منهم يعانون من اضطراب فرط الحركة ونقص الانتباه ، وجود خمسة مستويات من المسؤولية الشخصية والاجتماعية.
المستوى 1: عدم المسؤولية
المستوى الثاني: ضبط النفس
المستوى 3: المشاركة
المستوى 4: المسؤولية الذاتية
المستوى 5: رعاية
تحدد هذه المستويات الخمسة السلوك داخل نظام تأديبي أساسي. يمكّن النظام من تحديد السلوك الإيجابي وتعزيزه للأولاد في فصل التربية البدنية. يطلب من الطلاب باستمرار وضع أهداف لأنفسهم وتقييم سلوكهم. باستخدام الرسم البياني للعيون من المستوى الخامس ، يُطلب منهم في بداية الفصل الدراسي لمس المستوى على الرسم البياني الذي يريدون الدخول إليه خلال تلك الفترة. في نهاية الفصل الدراسي ، يلمسون المستوى الذي اعتقدوا أنهم حققوه خلال الفصل الدراسي.
English:
The students at University School, a college preparatory, independent day school for boys, do a lot more in phys ed than play sports. Sure, the boys are developing their motor skills and burning off excess energy. But thanks to Bill Jones, the school's director of physical education, they're also practicing life skills that allow them to think about and control their behavior.
Utilizing a program from the book Teaching Responsible Behavior Through Physical Activity, by Dr. Donald Hellison, Jones's students, many of whom have ADHD, are learning that there are five levels of personal and social responsibility.
Level 1: Irresponsibility
Level 2: Self-control
Level 3: Involvement
Level 4: Self-responsibility
Level 5: Caring
These five levels define behavior within a basic discipline system. The system enables positive behavior to be identified and reinforced for the boys in the physical education class. Students are consistently asked to set goals for themselves and to evaluate their own behavior. Utilizing the five-level bull's-eye chart, they're asked at the beginning of class to touch the level on the chart that they want to be in for that period. At the end of class, they touch the level they thought they achieved during the class.