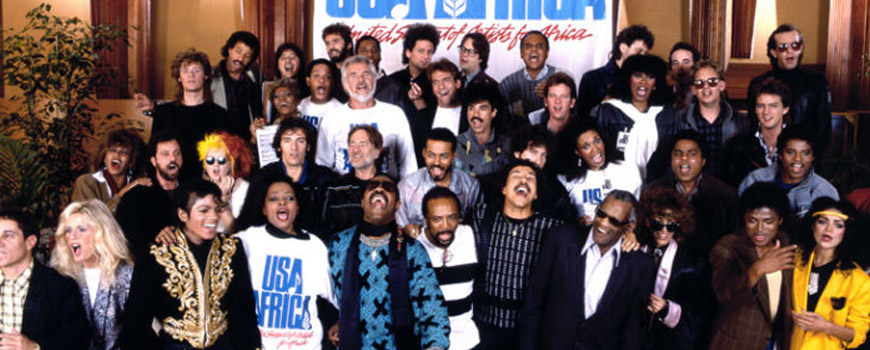 USA for Africa – 'We Are The World'
Written by Michael Jackson and Lionel Richie as America's version of Band Aid, the track raised money for Africa.
Lionel Richie, Stevie Wonder, Paul Simon, Kenny Rogers, James Ingram, Billy Joel, Tina Turner, Michael Jackson, Diana Ross, Dionne Warwick, Willie Nelson, Al Jarreau, Bruce Springsteen, Kenny Logins, Steve Perry, Daryl Hall, Michael Jackson (again), Huey Lewis, Cyndi Lauper, and Kim Carnes. Bob Dylan and Ray Charles were also featured on the song and given close-ups in the video. Singers in the chorus who did not get solos include Belafonte, Bette Midler, Smokey Robinson, The Pointer Sisters, LaToya Jackson, Bob Geldof, Sheila E., and Waylon Jennings.