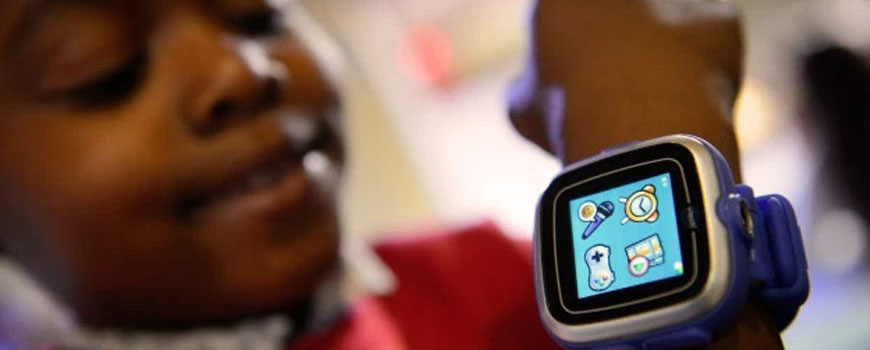 VTech promoting Baby, Infant, Toddler and Preschoolers with discovery
Expert-Supported Collections Encourage Development Through Exploration
VTech's award-winning Baby, Infant, Toddler and Preschool lines features exciting products that allow parents to enrich their children's play experiences through discovery. The collections are designed to engage and encourage little ones by offering sensory experiences and on-the-go fun while encouraging development and interactivity.
"We know parents strive to give their children the best of everything in life and as an industry leader of early childhood learning products, we want to help them achieve that goal," states William To, President of VTech Electronics North America. "Our new products allow children to focus on play through exploration and discovery while parents can be assured they're delivering developmental benefits at an incredible value."
VTech's Baby, Infant, Toddler and Preschool products are developed with critical insights from a dedicated team of in-house learning experts led by Dr. Clement Chau, Director of Learning for VTech. An expert in early childhood development and learning, Dr. Chau and his team guide the design and development of learning toys and educational products at VTech to ensure optimal childhood development.
"Children learn about the world through discovery, and playtime should be no different," says Dr. Chau. "The new VTech toys offer children interactive experiences that allow them to explore and discover, encouraging them to achieve developmental milestones in fun and engaging ways."
Products for babies include the Touch & Discover Sensory Turtle, an adorable plush featuring tactile fabrics, rich colors and interactive buttons to stimulate babies' senses and encourage fine motor skills. For fun on-the-go, the Farm Fun Storybook, On-the-Go Baby Driver and Play & Move Puppy Tunes keep babies actively engaged. VTech also has Pop & Score Soccer, an action-packed toy that allows for two players so parents can engage with their child. Plus, the best-selling Sit-to-Stand Learning Walker, an interactive transitional toy that grows with a child from crawler to walker, is getting a fresh new look while continuing to offer stimulating activities.