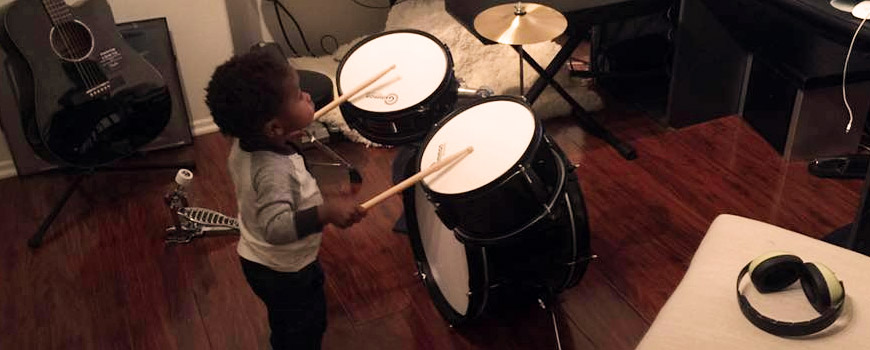 WATCH: 1 year old drummer prodigy
Video has garnered over one million views during its first week on Facebook.
One year old LJ, from Southern California, can't keep his hands off the drums. When LJ was four months old, he was tapping his feet and clapping along to the beat. At 13 months old, his dad purchased a drum set after noticing his passion and gift for drumming as LJ was playing bongos like a drum kit.
"Once he got some sticks in his hand, it was clear that he was gifted," LJ's dad, Justin Wilson, tells NBC's Today. "I'm a musician so I was like 'Whoa' — he's doing something pretty complicated."
Justin Wilson plays piano while his wife Shelana is a singer, so music is in LJ's blood.
"I don't play the drums and neither does my wife, so it's even more special that it's just inside of him," Justin Wilson tells NBC's Today.
LJ's favorite music is by the jazz group Snarky Puppy, but he also enjoys listening and playing along to gospel and opera music.