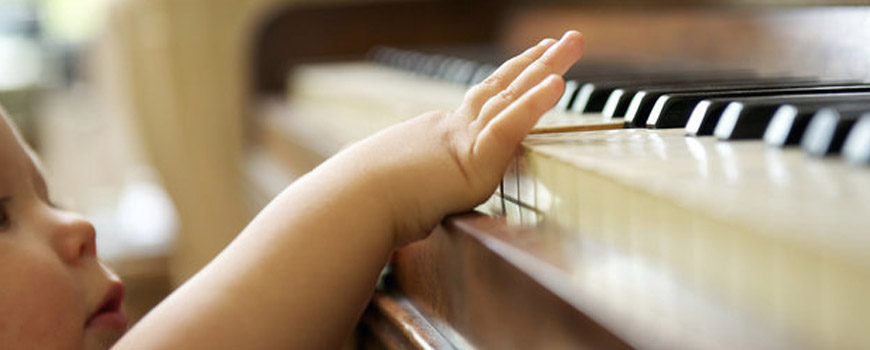 Young Kids Need Classical Music More Than Ever In The Digital Age
Parents have heard about the specific benefits of classical music for developing minds and calming babies for decades — imagine a mother playing Mozart through headphones stretched over her pregnant belly — but the scientific debate has continued to rage.
In an age when children develop surrounded by constant stimulation and distraction, however, Marc Neikrug, a renowned classical composer, sees a very particular value in classical music. "I'm concerned about a world in which there is an almost corporate, aggressive move to lower people's attention spans, so that your brain actually can't focus for more than half a minute on anything without needing some other stimulus," he says. "That's terrifying. How do you even absorb and learn things? How do you expect kids to do well in school?" With TV viewing consistently on the rise, including among very young children, some studies have suggested that frequently watching television as a small children or infant can harm attention spans later in childhood.
Where does classical music fit into this landscape? "I think it's really important to let kids, at the earliest age, build some kind of ability to focus," Neikrug said. "Great music can do that, because you're drawn into what you're listening to." A two- or three-minute waltz may not seem so long to concentrate on, but it's "a good attention span, for kids," he said. "We picked the pieces very deliberately to be not too long."
The pieces are calm, beautiful, and simple, the sort of music that won't rile a kid up or throw up constant distractions. Much like reading aloud to a child, calm classical compositions engage a child in a form of entertainment that's low-stimulus and substantive.