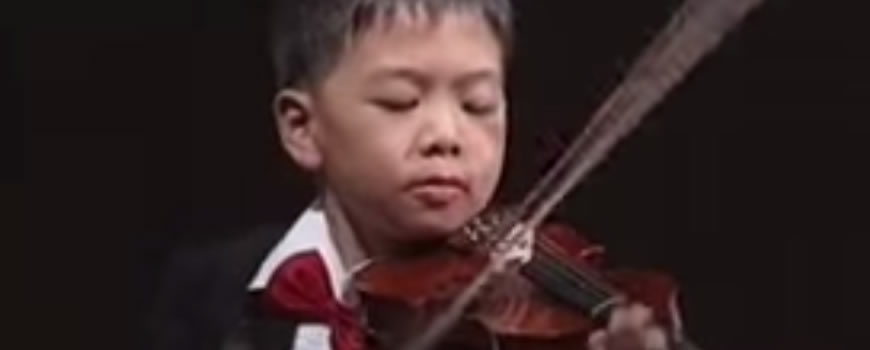 Young violinist shows off skills at age 4 and 7
Dhanat Plewtianyingthawee is not your ordinary kid. At age seven, he is an amazing violinist. He began taking lessons at three and a half years old and by age four, was performing amazing solos. He not only plays the violin, but he also paints. 
Compare his violin skills at age four and seven in the videos below.